Stick Figures came from a Vision I had
on a walk on a Sacred Path created
on our property. The Path has been
inspirational on many levels, especially
in the journey for wholeness. Being
surrounded by the Truth of what
Mother Earth emits inspired me to
personify that wholeness. They are
prologues of symbolizing creations
like Talisman, Kachinas and fetishes
that act as threads to bind the known
to the unknown. Each is created from a
branch from the same vegetation
which gives consistency in energy
and spirit. Each is created with care
and attention to detail often exemplified
by objects created to protect, cherish,
comfort and inspire.
Jerry Kott
all artwork © jerry kott 2012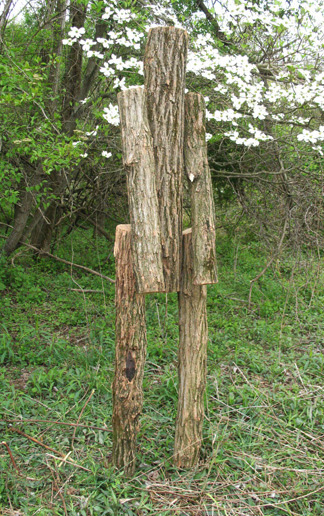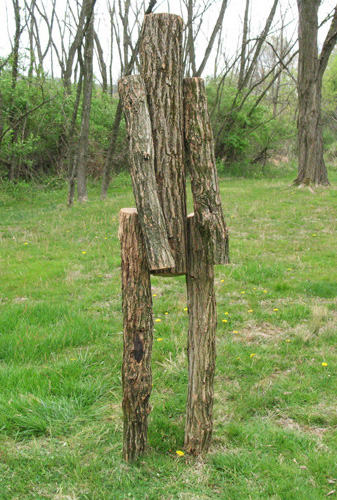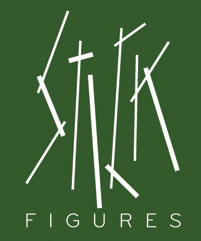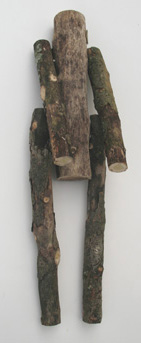 Large Stick Figure
34" tall
Made from Wild Pussy Willow
$700.00
Medium Stick Figure
18" tall
Made from Mulberry
(has Foxfire Lichen on it)
$300.00
3/4 view, Medium Stick Figure
18" tall
Made from Mulberry

Petit Stick Figure
13" tall
Made from Chestnut
$250.00
Petit Stick Figure
13" tall
Made from Wild Pussy Willow
$250.00